Living North Country: Essays on Life and Landscapes in Northern New York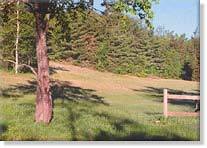 Over two dozen essays from established writers as well as newcomers on the relationship between landscape and the ways of life in New York's "North Country"--the Adirondacks and surrounding valleys. Between these covers are open spaces, small towns, skeletons in the closets, blue skies, big storms and more.

"The book succeeds in reflecting the diversity and complexity of this place, in both informative and entertaining ways. First, the editors allow the 'North Country' to include the Adirondacks. While there are distinctive variations in valley and mountain life, this larger region has many issues of common culture, which are reflected quite well in this book. I am encouraged by the increased attention to writers of this region and its way of life. This book should help to make the point that we are a land with a lot more than nothing, after all."
--Varick Chittenden